A Rádio Caminho Nativo é uma web rádio sem fins lucrativos que nasceu do nosso amor pela música, pelos artistas e, acima de tudo, pelas pessoas que preservam a cultura de seu povo através das tradições e canções.

Nossa missão é propagar a força dos povos nativos com músicas de várias etnias e de outras "tribos" com sentido de vida semelhantes, e a divulgar culturas, filosofias, histórias e cerimônias.

Agregado a esses objetivos, de cura e preservação de valores ancestrais, viabilizamos o acesso a conteúdos e parceiros que compartilham ideais e ações rumo a um modo de vida mais natural, saudável, simples e harmonioso de viver.
---
Rádio Caminho Nativo est une webradio à but non lucratif, née de notre amour pour la musique, des artistes et, surtout, pour soutenir les personnes qui préservent la culture de leur peuple à travers les traditions et les chansons.
Notre mission est de propager la force des peuples autochtones avec de la musique de diverses ethnies et d'autres "tribus" ayant un objectif similaire dans la vie, et de diffuser des cultures, des philosophies, des histoires et des cérémonies.
En plus de ces objectifs de guérison et de préservation des valeurs ancestrales, nous permettons l'accès à des contenus et à des partenaires qui partagent des idéaux et des actions vers un mode de vie plus naturel, sain, simple et harmonieux.
---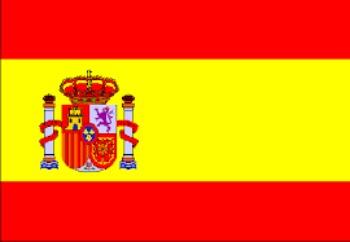 Rádio Caminho Nativo es una radio web sin fines de lucro, que nació de nuestro amor por la música, los artistas y sobre todo, por las personas que preservan la cultura de su pueblo a través de tradiciones y canciones.
Nuestra misión es difundir la fuerza de los pueblos autóctonos con música de diversas etnias y otras "tribus" con un objetrivo similar en la vida, y difundir culturas, filosofías, historias y ceremonias.
Además de estos objetivos de curar y preservar los valores ancestrales, permitimos el acceso a contenidos y personas que comparten ideales y acciones hacia una forma de vida más natural, saludable, simple y armoniosa.
---
Rádio Caminho Nativo is a non-profit web radio that was born of our love for music, artists and, above all, for those who preserve the culture of their people through traditions and songs.
Our mission is to propagate the strength of native peoples with music from various ethnicities and other "tribes" with a similar meaning of life, and to spread cultures, philosophies, histories and ceremonies.
Added to the goals of healing and preserving ancestral values, we enable access to content and partners who share ideals and actions towards a more natural, healthy, simple and harmonious way of life.